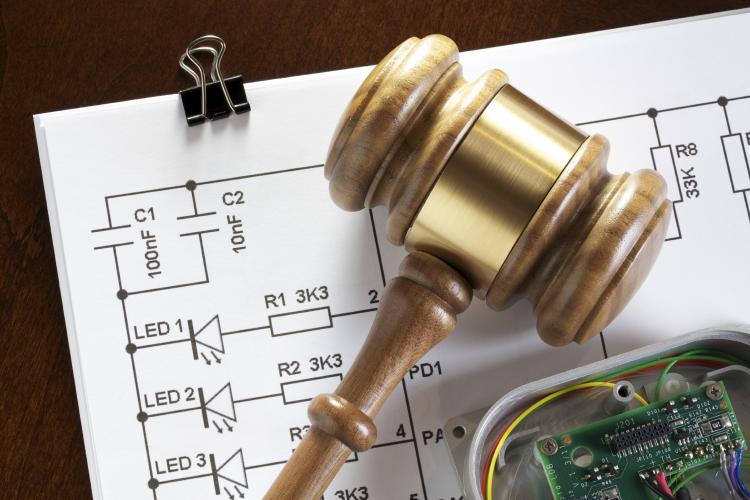 On January 23, 2018, the Federal Court allowed an appeal of an order of the Registrar in Riches, McKenzie & Herbert LLP v Cosmetic Warriors Limited (2018 FC 68). The appeal concerned non-use cancellation proceedings pursuant to section 45 of the Trade-marks Act. The Federal Court found that section 4(3) of the Act does not have the effect of deeming the export of trademarked goods to be "use" where such exports do not lead to a transfer of goods in the ordinary course of trade in another country.
Before the Registrar, the owner of the registered mark LUSH maintained its registration in association with t-shirts based on evidence that the owner's employees purchased the t-shirts at cost, and wore t-shirts bearing the LUSH mark when working at the owner's retail stores. T-shirts bearing the LUSH mark were also exported to employees at stores in the United States, The Registrar noted that the distribution of a good to promote one's brand does not constitute a transfer in the normal course of trade. However, the Registrar concluded that the t-shirts were not merely promotional, and therefore the sale of the t-shirts constituted use under section 4(1) of the Act.
The Court found the Registrar's determination was unreasonable, and reversed the Registrar's decision. First, the Court found that case law requires a transfer for the purpose of acquiring both goodwill and profits from the marked goods, and therefore the transfer of goods at cost does not constitute a transfer in the ordinary course of trade. Further, the Registrar's determination that the transfer of t-shirts was not merely promotional was unreasonable.
In addition, the Court found that the owner could not rely on section 4(3) of the Act, which states:
A trade-mark that is marked in Canada on goods or on the packages in which they are contained is, when the goods are exported from Canada, deemed to be used in Canada in association with those goods.
The Court found that a party "cannot be allowed to make an end run around the normal requirements of the Act by shipping a product across the border." The Court based its reasoning on the purpose of section 4(3), which is to protect Canadian entities who would be entitled to protection under the Act but for the fact that their sales take place exclusively outside of Canada.
Summary By: David Bowden
Disclaimer: This Newsletter is intended to provide readers with general information on legal developments in the areas of e-commerce, information technology and intellectual property. It is not intended to be a complete statement of the law, nor is it intended to provide legal advice. No person should act or rely upon the information contained in this newsletter without seeking legal advice.
E-TIPS is a registered trade-mark of Deeth Williams Wall LLP.