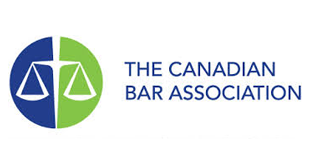 Hashim Ghazi will be co-chairing the Ontario Bar Association's 2021 program: "Service Providers' Obligations Under Bill C-11" on April 7, 2021 from 10:00-11:00AM (ET). 
The program will examine the proposed legislation, and discuss specific criteria that service providers and controlling organizations may need to negotiate and incorporate into their contractual framework. These topics include: the disposal of personal information and de-identification of personal information, defining key terms in the contract, and the requirements surrounding transfers of personal information within and outside of Canada.
For more information, click here.  
About Canadian Bar Association
The Canadian Bar Association (CBA) is the largest professional association for lawyers in Canada representing some 36,000 lawyers, judges, notaries, law teachers and law students from across Canada. CBA has been championing Canadian lawyers and Canadian law since 1896. Connect with leading thinkers and innovators within the legal profession, as they disseminate knowledge about global and national trends affecting your work.