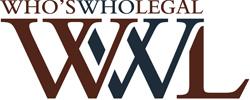 Deeth Williams Wall LLP and five Partners of the firm have been recognized in this year's Who's Who Legal Awards. Who's Who Legal identifies and presents awards to the foremost legal practitioners and law firms in over 70 jurisdictions.
Deeth Williams Wall LLP is listed as a top Canadian firm in the practice areas of Data, Life Sciences, Patents and Trademarks.
Additionally, five DW2 lawyers have been named as outstanding leaders in their practice areas: Amy-Lynne Williams (Information Technology, Data Privacy and Protection), Doug Deeth (Life Sciences, Patents and Patent Litigation), Gervas Wall (Trademarks), Marijo Coates (Trademarks) and Richard Austin (Data Security).
Amy-Lynne Williams has also been given the distinction of being named an International Thought Leader in Data.
Congratulations to our exceptional team at DW2 - leading the charge in Tech and IP!
For complete details on the awards, see below:
Amy-Lynne Williams
Practice Areas:
Douglas N Deeth
Practice Areas:
Gervas W Wall
Practice Areas:
Marijo Coates
Practice Areas:
Richard Austin
Practice Areas: