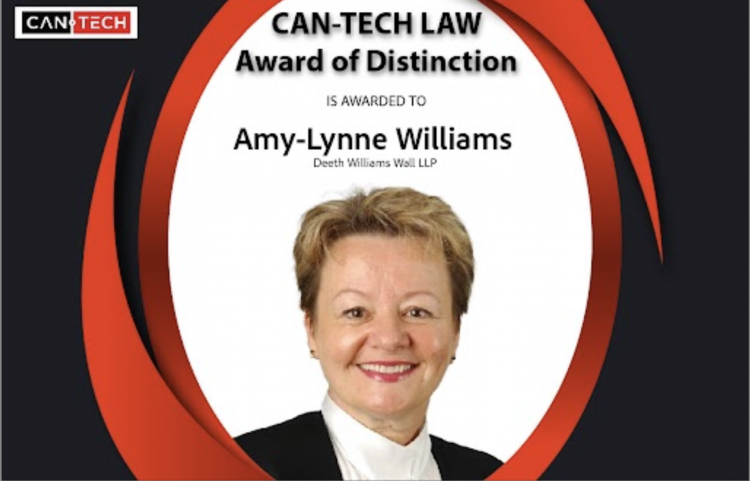 Deeth Williams Wall LLP is thrilled to congratulate Amy-Lynne Williams who has been honoured with the inaugural CAN-TECH Award of Distinction.
The CAN-TECH Award of Distinction is in recognition of Amy-Lynne's outstanding career as a leading technology lawyer and the significant role Amy-Lynne has played in shaping the field of technology law over her 43 years of practice.  
The award will be presented to Amy-Lynne at the 2023 CAN-TECH Law Fall Conference Dinner on October 25, 2023. Tickets for the event can be purchased by contacting CAN-TECH.
To read more about Amy-Lynne's extraordinary career and recognition or to purchase tickets to the event, please click here. 
Congratulations Amy-Lynne for this well-deserved achievement!