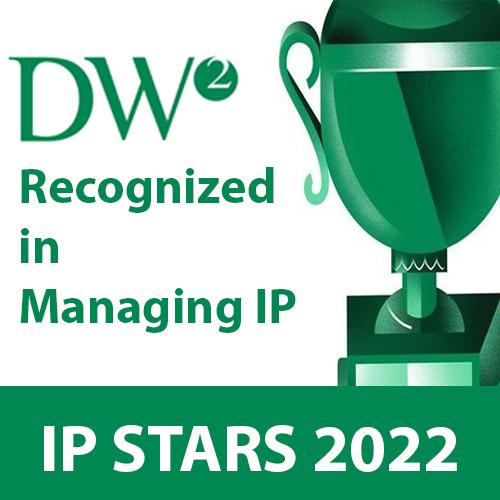 Deeth Williams Wall is pleased to announce that it has been recognized in Managing Intellectual Property's IP STARS 2022: Trade mark firm rankings. 
Deeth Williams Wall has been listed as a Notable Firm in the Trade mark Contentious (2022) and Trade mark Prosecution (2022) categories.
Managing IP's 2022 edition of IP STARS include trade mark firm rankings covering more than 50 jurisdictions. These rankings recognise the leading firms for trade mark filing and prosecution and contentious work. The aspects assessed for the firm rankings include expertise, workload, market reputation and record, outcomes achieved for clients, and unique strengths in a given practice area. 
For more information on the firm rankings: https://www.ipstars.com/Firm/Deeth-Williams-Wall-Canada/Profile/101560#rankings