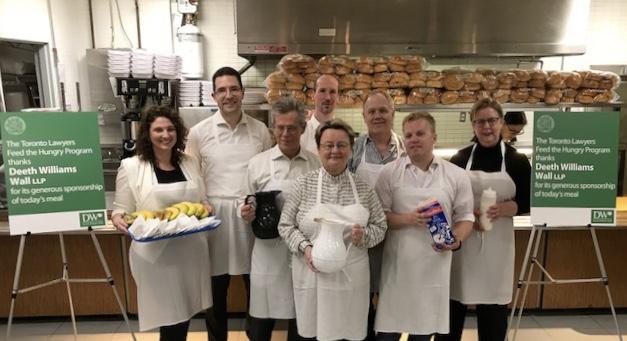 Deeth Williams Wall LLP proudly sponsored the Lawyers Feed the Hungry Program run by the Law Society Foundation.  The firm sponsored and served dinner at one of the program's regular services in Toronto on March 20, 2018.
The program was held at Osgoode Hall and nine of the firm's lawyers volunteered their time to help serve the meal to approximately 325 people.
The Toronto Lawyers Feed the Hungry Program has provided hot, healthy community meals to Toronto residents in need since 1998. This important year-round program, providing more than 60,000 meals a year, is made possible thanks to generous donations to The Law Society Foundation and the work of the committed volunteers.