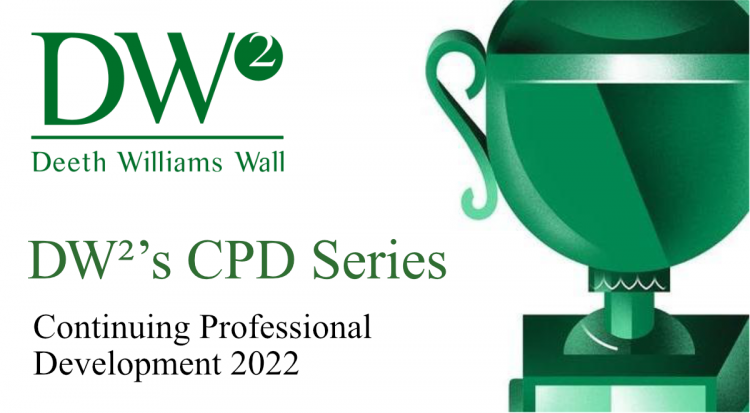 Most law schools do not offer courses on dealing with government officials.  Yet, often, the results that lawyers deliver for their clients will depend on the nature and quality of the lawyers' interactions with government representatives or regulators.  This session looks at our interactions with government officials from a practical perspective, providing tips on how to obtain the best results for your clients including:
How to contact government bureaucrats (directories, tips and tricks)
Papering your conversations
When do you cross the line from representing a client to lobbying?
Participation in industry groups – is this lobbying, if the group does so?
This CPD program will be presented virtually. A link to the presentation will be sent to those who register.
Speaker: Gord Jepson, Deeth Williams Wall
---
Stay tuned for more information about other forthcoming DWW CPD sessions:
IP Frauds and Cyber Scams: Staying Ahead of the Curve with Gary Daniel and Imtiaz Karamat on October 12, 2022
The Management of Legal risk in Technology Contracts: ISO 31022 and Professional Conduct on November 16, 2022 with Elisabeth Symons, Anna Troshchynsky and Richard Austin