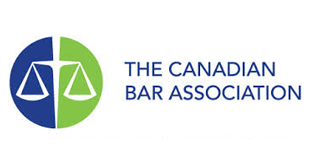 Jennifer R. Davidson to co-chair the Ontario Bar Association's 2020 program: The "Next Normal" : Emerging Technologies for Today's Challenges on December 2, 2020 from 12:00 pm - 2:00pm (ET)
The program discusses the world transformation towards long term solutions to the pandemic environment and how new technologies play a role in our safety and health.
Join Jennifer as she co-chairs a panel of experts on contract tracing benefits and costs as this critical tool creates new and potentially dangerous gaps in the privacy regime. This discussion will review the technologies in place now, and those being explored, with a comparison to technologies that other countries are using to combat the crisis.
For more information, click here:
https://www.cbapd.org/details_en.aspx?id=on_on20tec05x&_ga=2.121733058.813468762.1606851175-416789448.1588019897
About Canadian Bar Association
The Canadian Bar Association (CBA) is the largest professional association for lawyers in Canada representing some 36,000 lawyers, judges, notaries, law teachers and law students from across Canada. CBA has been championing Canadian lawyers and Canadian law since 1896. Connect with leading thinkers and innovators within the legal profession, as they disseminate knowledge about global and national trends affecting your work.