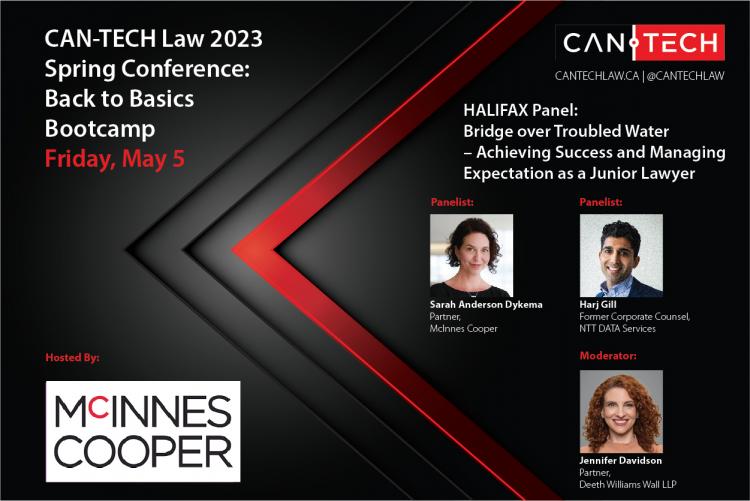 On May 5, 2023, DWW Partner Jennifer R. Davidson will moderate a panel discussing, "Achieving Success and Managing Expectation as a Junior Lawyer" at the 2023 Canadian Technology Law Association Spring Conference.
Join Jennifer and a panel of seasoned technology lawyers as they discuss the skills that every junior lawyer must have in order to succeed and manage expectations in the legal profession, including:
managing competing priorities;
identifying and communicating areas of interest;
finding a mentor and maximizing value in the relationship; and
understanding various legal environments (in firm, in house, etc.) and their growth opportunities.
For more information and to register, visit: https://cantechlaw.wildapricot.org/event-5200465