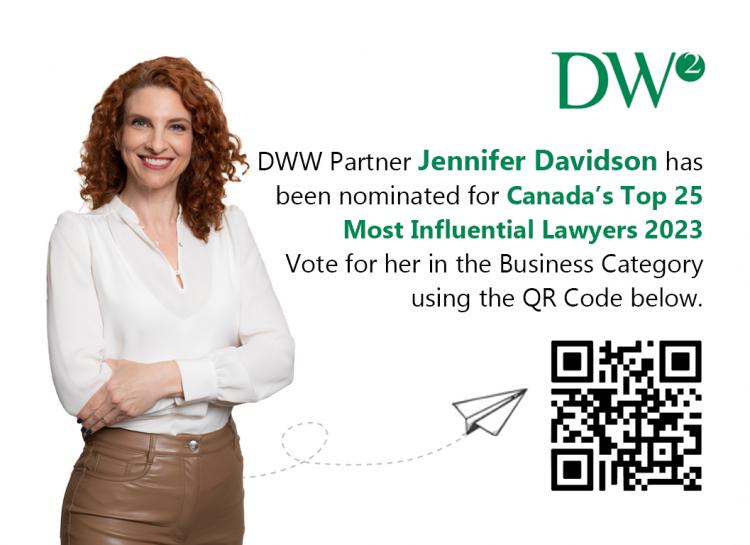 Deeth Williams Wall Partner Jennifer R. Davidson has been nominated for Canadian Lawyer's 14th annual Top 25 Most Influential Lawyers in Canada (2023) in the Business Category. 
The Top 25 Most Influential Lawyers list recognizes members of the legal profession that have "played a significant role in the legal profession and Canadian and international society in the last 18 months."
To easily vote for Jennifer, please scan the QR code below. You can also click the link here to vote. Voting is open to anyone, and we highly encourage you to vote for Jennifer! Jennifer's nomination can be found on Page 3 relating to Business nominees. 
Voting is open until Friday, May 19, 2023.
Congratulations Jennifer!