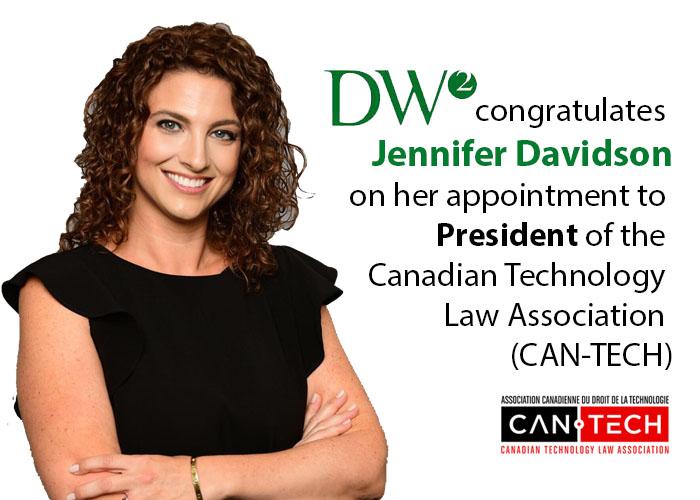 Deeth Williams Wall is proud to announce that Associate Jennifer R. Davidson will serve as the next President of the Canadian Technology Law Association (CAN-TECH) for the 2021-22 term.
CAN-TECH was founded in 1997 and provides a national forum for Canadian practitioners to discuss aspects of technology law and related fields of e-commerce and intellectual property.
Congratulations Jennifer!