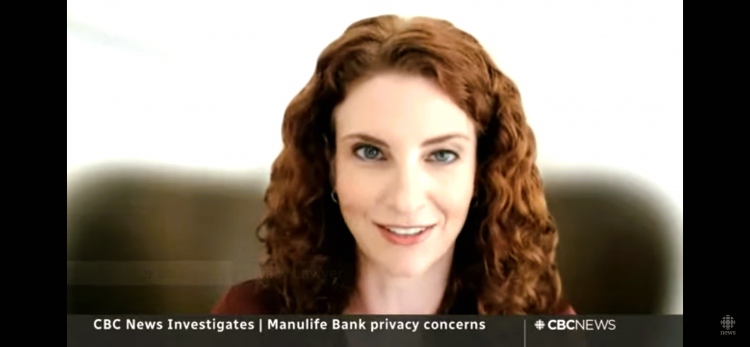 Deeth Williams Wall LLP partner, Jennifer Davidson, discusses Manulife Bank's handling of customers' private information in CBC's The National news broadcast on April 2, 2023. Jennifer is also quoted in a related CBC News article that was published on www.cbc.ca/news on April 3, 2023. 
The CBC News broadcast with the interview with Jennifer Davidson can be viewed here (© CBC News, 2023).
The CBC News article, "Insider says Manulife Bank didn't protect customers' highly private information for years", can be found here (© CBC News, 2023).