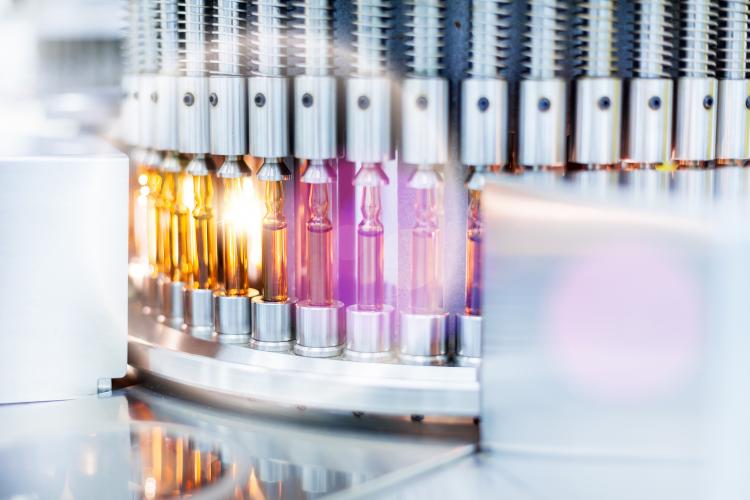 On May 5, 2021, the Biden administration announced its position to support a temporary global waiver in intellectual property (IP) protection for COVID-19 vaccines to expand vaccine manufacturing and distribution around the world.
The announcement marks the United States' current position on a broader conversation in the World Trade Organization (WTO) on waiving IP protection for COVID-19 products, including suspending protections for patent, copyright, and industrial designs during the pandemic. It is believed that the reduction of IP protections would allow countries to increase vaccine production and vaccination without fear of being accused of IP infringement. The proposal was first made by South Africa and India and has now garnered support from more than 100 countries. Proponents also include the WTO Director-General, who said that such waivers are within the WTO's toolbox and there is no better time to use them than in the extraordinary circumstances of the COVID-19 pandemic.
The Biden administration's stance was met with mixed public reception. Although it was applauded by groups of supporters like Public Citizen and Doctors Without Borders, it faced backlash from pharmaceutical industry stakeholders, who said that IP rights do not present a barrier for access to vaccines and the proposed actions will undermine global efforts to safely combat the pandemic. These stakeholders included the drug industry's lobbying group, the Pharmaceutical Research and Manufacturers of America, who said that the "...decision will sow confusion between public and private partners, further weaken already strained supply chains and foster the proliferation of counterfeit vaccines." Other critics said that the Biden administration's endorsement would undermine incentives to develop products for future pandemics.
The WTO requires consensus among its 164 members to put the proposal into effect and it is still unclear how many countries, including several European nations with influential pharmaceutical industries, will be in favour of the proposal. The Biden administration has said that they will participate in WTO negotiations to reach agreement on the exact terms of the waiver, but that such negotiations will take time before anything firm is put into place. Canada has not taken any position on the proposal, but says it will participate in the negotiations.
Summary By: Imtiaz Karamat
Disclaimer: This Newsletter is intended to provide readers with general information on legal developments in the areas of e-commerce, information technology and intellectual property. It is not intended to be a complete statement of the law, nor is it intended to provide legal advice. No person should act or rely upon the information contained in this newsletter without seeking legal advice.
E-TIPS is a registered trade-mark of Deeth Williams Wall LLP.