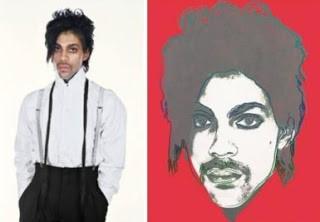 On July 1, 2019, the US District Court for the Southern District of New York (Court) issued its decision in The Andy Warhol Foundation For the Visual Arts, Inc. v. Lynn Goldsmith et al. ruling that artist Andy Warhol's series of portraits based on Lynn Goldsmith's photograph of the singer Prince are protected by the fair use doctrine.
In 1984, Warhol created the "Prince Series," which includes sixteen portraits of Prince based on a photograph that Vanity Fair provided to Warhol after the publication licensed the portrait from Ms. Goldsmith in 1981. The licensing deal was conducted through Goldsmith's photography agency and she only became aware of the portraits after Prince's death in 2016. This discovery led her to contact the Andy Warhol Foundation for the Visual Arts, Inc. (AWF) to inquire about the Prince Series. Following AWF's communication with Goldsmith, the foundation launched a pre-emptive lawsuit against her, seeking a declaratory judgement that Warhol's works do not constitute violations of the US Copyright Act. In response to AWF's lawsuit, Goldsmith countersued for copyright infringement.
The Court held in favour of AWF, stating that Prince Series portraits fall under the fair use exception. This decision based on the transformative nature of the Andy Warhol's works. In creating the Prince Series, Warhol added his own artistic interpretation that drastically contrasts Goldsmith's original photograph. While Goldsmith's black-and-white photograph depicts Prince as being uncomfortable and vulnerable, Warhol's portraits are colourful and illustrate Prince in the opposite light. The Court therefore held that the portraits, though based on the photograph, are distinct from the source material.
Summary By: Imtiaz Karamat
Disclaimer: This Newsletter is intended to provide readers with general information on legal developments in the areas of e-commerce, information technology and intellectual property. It is not intended to be a complete statement of the law, nor is it intended to provide legal advice. No person should act or rely upon the information contained in this newsletter without seeking legal advice.
E-TIPS is a registered trade-mark of Deeth Williams Wall LLP.