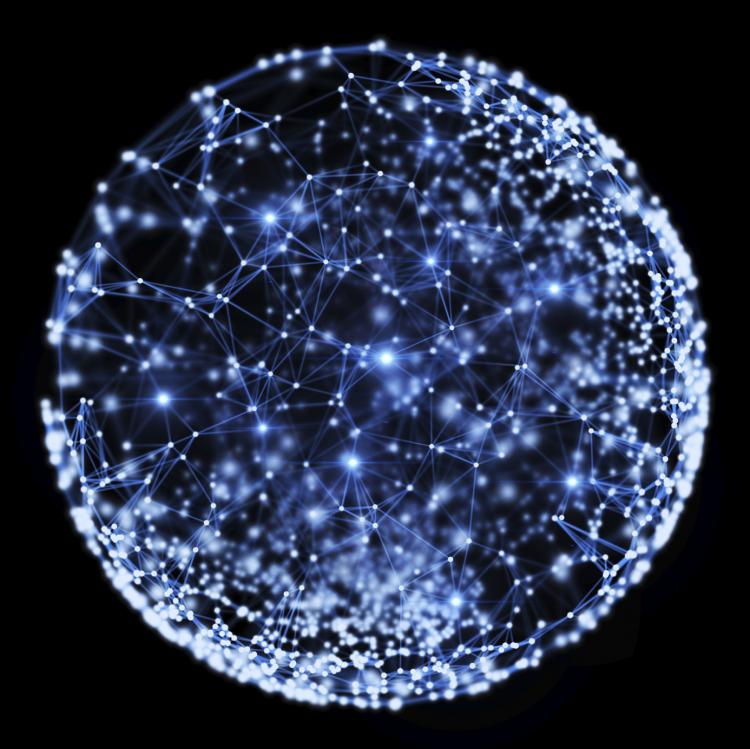 Thank you for your readership over the last year and welcome to what is sure to be an exciting 2020!  In this year's first issue of the E-TIPS® Newsletter, we will recap our most noteworthy reports from 2019 covering developments in IP and IT law, under the following categories: (1) "Legislative, Treaty and Policy Developments", (2) "Patents", (3) "Trademarks", (4) "Copyright", (5) "Privacy", (6) "IT/Telecommunications" and (7) "Regulatory".
This issue of E-TIPS® Newsletter's "2019: Year in Review" is brought to you by Hashim Ghazi, Jae Morris and Alessia Monastero.  Remember, all of our past coverage – over 17 years' worth – is accessible in our archive.
1.  Legislative, Treaty and Policy Developments
In 2019, significant amendments to the Patent Act, Trademarks Act and their respective rules and regulations came into force.  
Amendments to Patent Rules in Canada and the United States
In October 2019, amendments to Canada's Patent Act and Rules came into force.  The amendments include the removal of the 42-month national phase entry as of right, the introduction of restoration of priority allowing an applicant to file a Canadian or PCT application within 14 months of a priority application and still claim priority, and the requirement to submit certified copies of priority documents. Additionally, in the United States, a draft amendment addressing section 101 of the US Patent Act indicated that the provisions of section 101 will be construed in favour of patent eligibility. Click here for our full report.
Also in October 2019, the United States Patent and Trademark Office provided an update to its patent eligibility guidance (2019 PEG), providing discussion on: evaluating whether a claim recites a judicial exception; the groupings of abstract ideas enumerated in the 2019 PEG; evaluating whether a judicial exception is integrated into a practical application; and guidance and training provided to examiners on the application of the 2019 PEG. Our full report on the update can be found here. 
Amendments to the Trademarks Act and Regulations
In June 2019, major amendments to the Trademarks Act and Regulations came into force. Key changes included the elimination of filing bases and use requirement before registration, the implementation of the Nice classification system, the expansion of non-traditional marks, and a new ground of examination evaluating whether the mark is inherently distinctive. A complete overview of the changes can be found here. 
Proposed Changes to the Canadian Copyright Act
In May 2019, Bill C-100 implementing the Canada-United States-Mexico Agreement (CUSMA) was tabled for a first reading. The Bill, which amends the Copyright Act to include term extensions for anonymous works, performances in sound recordings, sound recordings and cinematographic works, does not extend the general term of protection for copyrightable works to the life of the author plus an additional 70 years, despite the extended term being a requirement of CUSMA. Our report of the changes can be found here.
In June 2019, the Standing Committee on Industry, Science and Technology (Committee) released its Statutory Review of the Copyright Act, which is statutorily required every 5 years under the Act. The report outlines 36 recommendations to modernize the Copyright Act. Our full report of the Committee's recommendations can be found here. 
Canada's Minister of Innovation Announces a New Digital Charter
In May 2019, Canada's Minister of Innovation announced a new digital charter, setting out 10 basic principles for online data governance to help guide the federal government to address challenges and leverage Canada's unique talents and strengths in order to harness the power of digital and data transformation. Also announced as part of the federal government's digital modernization strategy was a set of proposals to reform the Personal Information Protection and Electronic Documents Act (PIPEDA). Our full report on the Digital Charter can be found here.
2.  Patents
Foreign File Wrappers in Relevant Canadian Patent Claim Construction
In September 2019, in Canmar Foods Ltd. v. TA Foods Ltd., 2019 FC 1233, the Federal Court of Canada (the FCC) released the first decision interpreting the new section 53.1 of the Patent Act, which introduced file wrapper estoppel into Canadian patent law. The FCC held that in the extraordinary circumstance that prosecution of a corresponding foreign application is made part of the prosecution history of the Canadian patent, that foreign prosecution history, where relevant to limitations made to Canadian claims, should also be admissible to aid in construction of the claims of the Canadian patent. Our report on this case can be found here.
Protective Orders in Patent Infringement Cases 
In a pair of patent infringement cases, the FCC critically analysed the need for parties seeking a protective order to satisfy the test for a confidentiality order. In dTechs EPM Ltd v British Columbia Hydro & Power Authority, 2019 FC 539, and Paid Search Engine Tools, LLC v Google Canada Corporation, 2019 FC 559, the respective defendants successfully moved to obtain protective orders prior to discovery. In its decisions, the FCC held that all that needs to be considered in granting a protective order is whether: (1) there is a similar order in parallel litigation; (2) the requested order allows a party to object to the classification of information; and (3) the requesting party believes that its commercial, business or scientific interests may be seriously harmed by disclosure to the public. Our report on these decisions can be found here.
3.  Trademarks
Profit not Required to Establish Use in the "Normal Course of Trade"
In the March 2019 case Cosmetic Warriors Limited v Riches, McKenzie & Herbert LLP, 2019 FCA 48, the Federal Court of Appeal (FCA) found that a transfer of trademarked goods does not require actual profit to constitute a transfer in the "normal course of trade". Though monetary profit can be a relevant circumstance, is it not a prerequisite condition. The FCA allowed the appeal and the registration for LUSH was maintained. Click here for our full report.
Distinctiveness Can Only be Acquired by Use in Canada
In early 2019, the FCA, in Sadhu Singh Hamdard Trust v Navsun Holdings Ltd, 2019 FCA 10, decided that in the context of an application to register or maintain a mark, distinctiveness can only be acquired by use in Canada and cannot be acquired through foreign use.  The FCA noted that infringing prior use may cause a mark to lose its distinctiveness, thereby requiring traders to protect the distinctiveness of their mark even in the face of infringing use. Our report of this decision can be found here.
Trademark Protection of Colour
In February 2019, a European court granted a victory to French shoe designer Maison Christian Louboutin against high street shoe brand Van Haren over the protection of the red soles on its shoes on the grounds of distinctiveness of the sole colour to Louboutin. Following this decision, various companies began seeking similar protection for their products. In March 2019, Reginald Bendolph, a shoe company based out of New Jersey, filed a US trademark application on shoes with the sole painted green. It remains to be seen if the shoe's green sole has established distinctiveness by way of secondary meaning, or that consumers associate the green sole with a single brand. Our full report on Louboutin's victory and Bendolph's pending application can be found here and here.
4.  Copyright
The Application of Crown Copyright
In September 2019, Keatley Surveying Ltd v Teranet Inc, 2019 SCC 43, in the Supreme Court of Canada (SCC) for the first time considered the scope and application of Crown copyright under section 12 of the Copyright Act when hearing. In this case, the SCC decided on whether land surveys deposited into Teranet's online digital database were "prepared or published under direction or control of the Crown". The SCC held that copyright vests in the Crown because the Crown exercises direction or control over the publication process. Thus, pursuant to section 12 of the Copyright Act, copyright inures to the province as a result of the automatic transfer of copyright to the Crown. Our full report of the SCC decision can be found here.
Copyright Infringement and Data Scraping Websites in Canada
In May 2019, in Thomson v Afterlife Network Inc, 2019 FC 545, the FCC found Afterlife Network Inc (Afterlife) liable for copyright infringement and ordered the company to pay $20 million in statutory and aggravated damages.  The now defunct company operated an obituary website which featured over a million obituaries and photographs reproduced from the websites of various Canadian funeral homes and newspapers without permission. The representative plaintiff claimed that Afterlife, by operating its website, infringed upon her copyright and violated her moral rights. The FCC found that the obituary and the photographs were original works for which the plaintiff held copyright, and that Afterlife infringed her copyright by reproducing these works. However, the FCC was unable to find that the plaintiff's moral rights were violated, since the plaintiff failed to provide any evidence of prejudice to her honor or reputation.  For our full report, click here.
Refusal of Certification of Reverse Class Proceeding In File-Sharing Infringement Case
In November 2019, the FCC dismissed a group of movie production companies' motion for certification of a reverse class proceeding in Voltage Pictures, LLC v Salna, 2019 FC 1412. The defendant class, intended to target Internet subscribers at large, was both unlimited in number and unidentifiable. The FCC found the connection between the IP addresses and the defendant's Internet activities tenuous, and was unable to find sufficient grounds to base a claim for copyright infringement. Our full report of this decision can be found here.
5.  Privacy
Consultation on Transborder Dataflows
In 2019, the Office of the Privacy Commissioner (OPC) launched a consultation on transborder dataflows under PIPEDA. The OPC proposed that all transfers of personal information between organizations, including service providers for data processing, constitute a "disclosure" and require the organization to obtain consent. This would have reversed ten years of settled guidance from the OPC on the issue.   
The OPC then released a supplementary discussion document in May and a reframed discussion document in June.  However, as of September 23, 2019, the OPC concluded its consultation on transborder data flows and announced that its guidelines for processing personal data across borders will remain unchanged. 
Data Breaches on the Rise
In any normal year, Cambridge Analytica would have been the biggest story. In 2019, the Cambridge Analytica story was just one of many. Some of the major stories included:
Privacy Law in Canada, the United States and Abroad
Last year saw a number of significant privacy law developments worldwide.  While there are too many developments to cover comprehensively, we highlight some notable developments we reported on during 2019.
In Canada, the Office of the Superintendent of Financial Institutions released a Technology and Cybersecurity Incident Reporting Advisory (Advisory) that created new incident reporting obligations applicable to all federally regulated financial institutions (FRFIs). Under the Advisory, the new reporting obligations apply to technology or cyber security incidents that materially impact the normal operations of the FRFI, including incidents that affect the confidentiality, integrity or availability of the FRFI's systems and information. Click here for our full report. Also, the OPC released a report on its full assessment of the first year of mandatory breach reporting, our report on which can be found here.
In the United States, California and nine additional states passed or are in the process of passing new privacy and cybersecurity legislation.  Our full report on these changes can be found here.  At the federal level, the US Government Accountability Office released a report recommending that the United States Congress (Congress) develop comprehensive Internet privacy legislation to better protect consumers. Click here for our full report.
Meanwhile, in Europe, the European Court of Justice (ECJ) held in Google LLC v Commission nationale de l'informatique et des libertés, C‑507/17, that the right to be forgotten under GDPR does not require search engine operators to remove web links to online search results globally.  Rather, the ECJ held that search engine operators are only required to remove web links on versions of their search engines within EU Member States. Our full report can be found here. Also, in November 2019, a final version of Guidelines 3/2018 on the territorial scope of GDPR was adopted, a report on which can be found here. 
Privacy at the Canadian Border  
In April 2019, the Canadian Border Services Agency (CBSA) seized the phone and laptop of a Toronto lawyer without a warrant. The lawyer refused to supply his password to the CBSA when asked on the grounds that the devices contained confidential information about his clients protected by solicitor-client privilege. This has created discussion as to whether the seizure of digital devices without a warrant at the border is constitutional.  Our full report of this news story can be found here.
6.  IT/Telecommunications
Artificial Intelligence
In 2019, lawmakers collaborated with stakeholders to determine the appropriate use and oversight of artificial intelligence.  In April, the European Commission launched a pilot program to test draft ethical rules for developing and applying artificial intelligence technologies.  Later in the year, the United States Patent and Trademark Office issued a request for comments seeking the public's input on the impact of artificial intelligence technologies on intellectual property law and policy with respect to copyright, trademark and other intellectual property rights. Our full report can be found here.
Internet of Things (IoT) Security
In 2020, analysts forecast that the number of connected devices will increase to a staggering 20.4 billion units globally. The sheer volume of these devices makes their security a high priority, which is crucial for the future wellbeing of the Internet ecosystem.  Hackers often target IoT devices that do not have adequate security safeguards in place, such as devices that use default passwords or devices with vulnerabilities that can't be fixed.  In 2019, lawmakers around the world, such as those in the United States, Australia  and the United Kingdom, took steps to address this concern by proposing legislation requiring all IoT devices sold in these jurisdictions be equipped with "reasonable" security features.
CRTC Imposes Penalty on CEO for CASL Violations
In April 2019, the Canadian Radio-television and Telecommunications Commission (CRTC) imposed a $100,000 penalty on the CEO of nCrowd, Teambuy, DealFind, and Dealathons (collectively, nCrowd) for violations of Canada's anti-spam legislation (CASL).  Since these companies were operational for only a short period of time and then quickly dissolved or otherwise ended, any enforcement actions directed towards these companies would have had no deterrent effect and would not effectively promote compliance.  Therefore, CRTC staff pursued the corporate directors through vicarious liability in order to encourage future compliance with CASL.  This penalty marked the first time that an individual has been held vicariously liable under CASL for violations committed by a corporation. Our full report of this news story can be found here.
7.  Regulatory
Canada Legalizes Cannabis Edibles, Topicals, and Extracts
In 2019, cannabis continued to be a big story. This past October, Canada legalized three new classes of cannabis products: edibles, topicals, and extracts. The Cannabis Regulations, which establish regulatory controls addressing the unique public health and safety risks associated with the new classes of cannabis, sets restrictions on product composition and ingredients, limits the amount of tetrahydrocannabinol (THC) in the products, sets requirements for packaging and labelling, and imposes requirements and controls on manufacturers. For our update on edible cannabis, cannabis extracts and cannabis topicals, click here.
Canadian Food Inspection Agency Publishes Proposed Changes to Food Labelling Regulations
In June 2019, the Canadian Food Inspection Agency (CFIA) published proposed amendments to the Food and Drug Regulations and Safe Food for Canadians Regulations. The amendments aim to increase consumer awareness surrounding food products.  Consequently, many of the proposed changes are additive.  For instance under the amendments, all products are required to display a best before date unless explicitly excluded.  Currently, this requirement only applies to products with a best before date of 90 days or less.   Labels are also required to include information regarding the percentage of "characterizing" ingredients or flavours. Our full report on the CFIA's proposed amendments can be found here.
Health Canada Issues Guidance on Medical Device Cybersecurity
Also in June, Health Canada published its guidance document on pre-market requirements for medical device cybersecurity (Medical Device Guidance). Health Canada considers the inclusion of cybersecurity risk control measures an important consideration in issuing medical device licenses. The Medical Device Guidance provides medical device manufacturers advice on practices, responses and mitigation measures that can improve the cybersecurity of their devices. The Medical Device Guidance also outlines what information is to be submitted as part of a medical device licence to demonstrate that a medical device, consisting of or containing software, is sufficiently secure from cyber threats.  Our E-TIPS® Newsletter covering Health Canada's Medical Device Guidance can be found here.
Disclaimer: This Newsletter is intended to provide readers with general information on legal developments in the areas of e-commerce, information technology and intellectual property. It is not intended to be a complete statement of the law, nor is it intended to provide legal advice. No person should act or rely upon the information contained in this newsletter without seeking legal advice.
E-TIPS is a registered trade-mark of Deeth Williams Wall LLP.