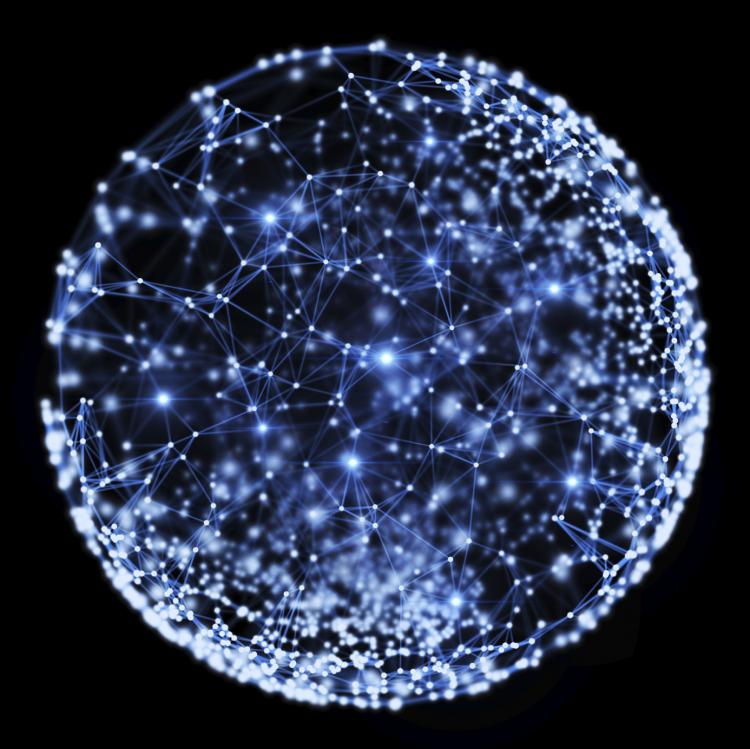 Thank you for your readership over the last year and welcome to what we hope will be a promising 2021!  In this year's first issue of the E-TIPS® Newsletter, we will recap our most noteworthy reports from 2020 covering developments in intellectual property (IP) and Information Technology (IT) law, under the following categories: (1) "COVID-19", (2) "Supreme Court of Canada Matters", (3) "Legislative, Treaty and Policy Developments", (4) "Patents", (5) "Trademarks", (6) "Copyright", (7) "Privacy", and (8) "IT/Telecommunications".
This issue of E-TIPS® Newsletter's "2020: Year in Review" is brought to you by Hashim Ghazi, Michelle Noonan and Imtiaz Karamat.  Remember, all of our past coverage – over 18 years' worth – is accessible in our archive.
1.  COVID-19
In 2020, the COVID-19 pandemic affected every aspect of society. Canada's IP and IT regimes were not excluded from this trend, with the pandemic having significant effects for individuals, government institutions, and businesses that operate in these areas.
Regulatory
In March 2020, the Canadian federal Minister of Health for Health Canada (the Minister) issued an Interim Order under section 30(1) of the federal Food and Drugs Act, which permitted rapid approval of COVID-19-related devices based mainly on prior approval by a "foreign regulatory authority". It also provided for the rapid approval of already approved devices for new COVID-19 applications. The Interim Order marks one of the many steps Health Canada took to streamline approval and change notification processes for medical devices used in the prevention, diagnosis, and treatment of COVID-19. Our full report on the Interim Order can be found here.
Privacy
The COVID-19 pandemic raised new privacy issues for government institutions and businesses. To assist these entities, the Canadian federal, provincial, and territorial Privacy Commissioners published guiding documents on privacy obligations during the pandemic, including:
Patents
In March 2020, the federal Bill C-13, An Act respecting certain measures in response to COVID-19, received Royal Assent. The Act amended the Patent Act and permits the Minister of Health to apply to the Canadian Patent Office for authorization to make, construct, use and sell a patented invention for the purposes of responding to a public health emergency. The Minister's powers were limited to the COVID-19 outbreak, as the amendments stated that no authorization could be granted after September 30, 2020. Click here for our full report.
In July 2020, the Canadian Intellectual Property Office (CIPO) announced the launch of a pilot program that allows small entities to request accelerated examination of patent applications for medical products and processes supporting the COVID-19 health response. Under the pilot project, patentees could expect to receive a first and subsequent Office Actions within three months. Our report on the pilot program can be found here.
Trademarks
In December 2020, CIPO also announced that it would begin accepting requests for expedited examination of trademark applications associated with medical goods or services related to COVID-19.  Requests for expedited examination must be in the form of an affidavit or statutory declaration setting out the specific circumstances of the request.  Our report on expedited trademark examination can be found here.
2.  Supreme Court of Canada Matters
Federal Court Of Canada Applies Vavilov To Registrar of Trademarks Decision
In December 2019, in Canada (Minister of Citizenship and Immigration) v Vavilov, 2019 SCC 65 (Vavilov), the Supreme Court of Canada (the SCC) clarified the standard of review.  The SCC established that a presumption of review on the basis of reasonableness applies, regardless of the decision maker's expertise. There are only two exceptions where this presumption is rebutted:
for questions of law, such as constitutional questions, questions that are of central importance to the legal system, and questions regarding jurisdictional boundaries of administrative bodies, the standard of correctness applies; and
when the enabling statute provides for a statutory right of appeal, the appellate standard of review applies, where questions of law are determined on a standard of correctness and questions of mixed fact and law are reviewed on the standard of palpable and overriding error.  
In March 2020, in Pentastar Transport Ltd v FCA US LLC, 2020 FC 367, the Federal Court of Canada (the FC) applied the SCC's decision in Vavilov to determine the standard of review for decisions of the Registrar of Trademarks. Given the statutory right of appeal in section 56 of the Trademarks Act, the FC held that decisions of the Registrar of Trademarks should be reviewed on the appellate standard of review.  Our reports on Vavilov and Pentastar can be found here and here.
Uber Appeal Dismissed On Grounds That Arbitration Clause Is Unconscionable
In June 2020, in Uber Technologies Inc v Heller, 2020 SCC 16, the SCC dismissed an appeal brought by Uber Technologies Inc. (Uber) on the grounds that the arbitration clause in the arbitration agreement between Uber and its drivers was "unconscionable and therefore invalid". The SCC held that the arbitration agreement which required disputes to be resolved through mediation and arbitration in the Netherlands, where the arbitration process required up-front administrative and filing fees of US$14,500 in addition to legal fees and other costs, "makes it impossible for one party to arbitrate" and "it is a classic case of unconscionability." Our full report of this decision can be found here.
Genetic Non-Discrimination Act Upheld As Constitutional
In July 2020, the SCC issued its decision in Reference re Genetic Non-Discrimination Act (2020 SCC 17), in which it upheld the Genetic Non-Discrimination Act (the Genetic NDA) as constitutional. After receiving Royal Assent, the constitutionality of the Genetic NDA was challenged on the grounds that the regulation of genetic information by insurance companies and employers falls under provincial jurisdiction and outside of Parliament's authority to make criminal law. Although the SCC's majority differed in their reasons, they recognized that an individual's right to autonomy and privacy over genetic information is paramount and upheld the legislation protecting those rights. Click here for our full report.
The Duty of Honest Performance In Exercising Contractual Rights
In December 2020, the SCC released its decision in C.M. Callow Inc. v. Zollinger, 2020 SCC 45, concluding that no party should exercise a contractual right in a dishonest manner. This decision concerns a group of condominium corporations (Baycrest) that decided to terminate their contract with a service provider (Callow) but withheld this information even though they were aware that Callow was performing additional free work in anticipation of the contract being renewed. By withholding this information and making active communications that misled Callow into thinking that the contract was secure and would be renewed, Baycrest breached its contractual duty of honest performance. Our full report on this decision can be found here.
3.  Legislative, Treaty, and Policy Developments
Office Of The Privacy Commissioner Of Canada Publishes Guidance Documents For Businesses And Individuals
In August 2020, the OPC released key guidance documents to assist businesses and consumers in navigating Canada's privacy law landscape. This included a new Privacy Guide for Businesses that aims to help businesses protect their customers' privacy and comply with the Personal Information Protection and Electronic Documents Act (PIPEDA). It also included the OPC's privacy guidance on the Internet of Things (IoT), which assists manufacturers in the development of smart devices that comply with federal privacy laws and respect privacy rights. In addition to helping manufacturers meet compliance standards, the OPC's guidance on IoT advises Canadians on how to protect their personal information while utilizing smart devices. Our report on the Privacy Guide for Businesses can be found here and our report  on the OPC's privacy guidance on the IoT can be found here.
Legislative Reform For Federal And Provincial Privacy Laws
In June 2020, the Quebec government introduced Bill 64, An Act to modernize legislative provisions as regards the protection of personal information (Bill 64). Bill 64 proposes to modernize the current framework and obligations that private and public sector entities face in the context of protecting personal information in Quebec. If passed, most provisions would come into effect one year following the date of Bill 64's assent. Click here for our full report on Bill 64.
Later in the year, the Canadian government introduced Bill C-11, which proposes two new statutes, the Consumer Privacy Protection Act and the Personal Information and Data Protection Tribunal Act, to replace the provisions of PIPEDA dealing with Canadian private sector privacy laws. Bill C-11 is the first major overhaul of Canada's privacy regime since the introduction of PIPEDA in 2000. Our commentary on Bill C-11 can be found here.
New Criminal Remedies For Theft of Trade Secrets
In July 2020, the United-States-Mexico Canada (USMCA) trade agreement came into force. The USMCA has led to the enactment of a new Criminal Code of Canada provision, Article 391, which makes it illegal to intentionally steal or knowingly obtain another's trade secret through the commission of an indictable offence. Although trade secrets are a longstanding form of IP, they have not been afforded statutory protection in the past in Canada and this provision marks a major milestone in Canada's IP regime. Click here for our full report.
Ontario Government's Intellectual Property Action Plan
In July 2020, the government of Ontario announced the province's first Intellectual Property Action Plan (the Action Plan). The Action Plan is intended to drive Ontario's competitiveness by prioritizing IP generation, protection, and commercialization. The Action Plan will involve the creation of a Special Implementation Team on IP that will be tasked with strengthening IP literacy in Ontario and advising the government on IP educational resources and other IP considerations. Our full report on the Action Plan can be found here.
Patented Medicine Prices Review Board's Updated Guidelines
In October 2020, the Patented Medicine Prices Review Board (PMPRB) published final Guidelines, which set out the PMPRB's approach to the price review process and investigations. The Guidelines will implement amendments made to the Patented Medicines Regulations in August 2019 and outline the process by which the PMPRB will determine whether a patented medicine appears to be excessively priced in Canada.  Both the Regulations and the Guidelines were scheduled to come into effect on January 1, 2021, but due to the COVID-19 pandemic, the coming into force date has been further delayed to July 1, 2021.   Click here for our full report.
4.  Patents
The Federal Court of Canada Considers Claim Construction
In May 2020, in Bauer Hockey Ltd v Sport Maska Inc (CCM Hockey), 2020 FC 624, the FC considered the recently added section 53.1 of the Patent Act, which allows for patent prosecution history to be admitted into evidence in court proceedings. The FC stated that section 53.1 prevents the patentee from arguing a claim construction that attempts to recapture grounds conceded during the prosecution of the patent to avoid prior art. In this case, the FC rejected Bauer's interpretation of the claims of its patent, holding that Bauer's interpretation attempted to reclaim previously conceded grounds and extend retroactively the scope of its claims beyond what the Patent Office was prepared to grant. Click here for our full report.
Later in the year, the FC revisited claim construction in Choueifaty v Canada (Attorney General), 2020 FC 837, where it allowed an appeal from a decision of CIPO refusing a computer-implemented invention as not being directed to patent-eligible subject matter. The Patent Appeal Board construed the claims using a problem-solution approach set out in CIPO's Manual of Patent Office Practice and found that the essential elements of the claims were "directed to a scheme or rules involving mere calculations" for weighing securities, and there was no discernible physical effect to satisfy the definition of "invention." However, the FC held that CIPO's problem-solution approach fails to respond to the intention of the inventor as to whether a claim element is intended to be essential, and therefore does not follow the SCC's teachings on claim construction. Our report on this decision can be found here.
CIPO subsequently issued a guidance document outlining how it will assess patentable subject matter, particularly in respect of computer-implemented inventions.  Our summary of CIPO's guidance document can be found here.
Largest Canadian Patent Infringement Award Upheld
In September 2020, the Federal Court of Appeal (the FCA) upheld the damages award granted in Dow Chemical Company v Nova Chemical Corporation, 2017 FC 637. In its decision, the FCA supported an accounting of profits as the appropriate remedy in cases where an infringer's gain is greater than the patentee's loss. The FCA held that when calculated according to proper principles, the size of the award is irrelevant. The FCA concluded that the following principles must be applied: 1) only actual profits are awarded; and 2) only profits resulting from the infringement are awarded. Click here for our full report.
The Federal Court Considers Certificate Of Supplementary Protection Regime
In April 2020, in Glaxosmithkline Biologicals S.A. v Canada (Health), 2020 FC 397, the FC set aside a decision of the Minister of Health to refuse to issue a Certificate of Supplementary Protection (CSP) in respect of a patent that claimed a vaccine comprising an antigen and adjuvant. Under the Regulatory Impact Analysis Statement (RIAS) that accompanied the Certificate of Supplementary Protection Regulations (CSP Regulations), claims directed to a formulation containing the medicinal ingredient do not make a patent eligible for a CSP. The Minister considered the adjuvant to be an inactive excipient, making the claims directed to a CSP-ineligible formulation, despite evidence that the adjuvant was biologically active and essential to the drug's efficacy. However, the FC disagreed with this rationale and stated that the CSP regime must be interpreted in accordance with its originating provisions in the Canada-European Union Comprehensive Economic Trade Agreement (CETA). When the FC interpreted the CSP regime with regard to the CETA, it found that the Minister's decision was not justified. The Minister has since appealed the FC's decision and moved to stay the judgement until the FCA determines the appeal (2020 FCA 135). Although the Minister's motion was rejected by the FCA, the court ordered an expedited hearing of the appeal. Our full report of the FC's decision and FCA's rejection of the Minister's motion can be found here and here.
In July 2020, in ViiV Healthcare ULC v Canada (Health), 2020 FC 756, the FC revisited the CSP regime in its review of the Minister's refusal to issue a CSP in respect of a Canadian patent and the drug JULUCA®. The Minister concluded that a CSP was not available because the patent did not pertain to the combination of the medicinal ingredients, dolutegravir and rilpivirine, in the JULUCA® drug. While some of the claims of the patent are directed to dolutegravir, none of the claims are directed to rilpivirine. However, the FC held that the Minister did not adequately consider ViiV's submissions regarding the proper interpretation of the CSP regime in relation to CETA and this rendered the Minister's decision unreasonable. Click here for our full report.
5.  Trademarks
Providing "Hotel Services" Does Not Require A "Bricks And Mortar" Hotel
In  September 2020, in Miller Thomson LLP v Hilton Worldwide Holding LLP, 2020 FCA 134, the FCA dismissed an appeal from the FC, finding that Hilton Worldwide Holding LLP (Hilton) had used its trademark WALDORF ASTORIA in association with "hotel services" in Canada, despite not having a "bricks and mortar" hotel under the name. The FCA did not find any overriding errors in the FC's decision that a "bricks and mortar" hotel was not necessary to establish "use", so long as Canadians obtained some tangible, meaningful benefit from the services in Canada. The FCA noted that trademark "use" requirements "must adapt to accord with 21st century commercial practices" and provided examples of evidence that may be persuasive when assessing modern-day online services. Our report on the decision can be found here.
Federal Court of Canada Grants Injunction in Trademark Infringement Action For Grey Market Goods
In early August 2020, the FC, in TFI Foods Ltd v Every Green International Inc, 2020 FC 808, issued an interlocutory injunction enjoining Every Green International Inc. (Every Green) from selling any products bearing the I-MEI trademark with labels identifying Every Green as the exclusive distributor. While the FC held that these products were genuine goods manufactured by I-MEI, they were imported without proper approval (i.e. grey market goods) and falsely identified Every Green as the exclusive Canadian distributor for the products. The FC also noted that I-MEI would suffer irreparable harm to the reputation and goodwill in the I-MEI Design by the continued market presence of false labels on competing products. Click here for our full report.
Foreign Courts Provide Guidance on Trademark Registration Validity
In Europe, in Sky v SkyKick (Case C-371/18), the English Court of Justice referred several questions on trademark invalidity to the Court of Justice of the European Union (CJEU), including whether:
a European Union trademark can be invalidated on the grounds that the terms in its specification lack clarity or precision; and
applying to register a trademark without any intention to use it in relation to the specified goods or services can constitute bad faith.
The CJEU held that a trademark cannot be declared invalid on the grounds that terms used to designate the goods and services covered by the registration lack clarity and precision. It also provided a test for assessing applications that are allegedly filed in bad faith. Click here for our full report.
Meanwhile, in June 2020, the United States Supreme Court (the Court) released its decision in United States Patent and Trademark Office et al v Booking.com BV, 591 U. S. __ (2020), holding that the combination of the generic word "Booking" and the domain ".com" was a protectable trademark. In its decision, the Court noted that only one entity can occupy a .com domain name, and as such, consumers may understand a "generic.com" term to refer to a specific entity. Our report on this decision can be found here.
6.  Copyright
York University Is Not Obligated to Pay Canada's Copyright Board Tariffs Despite Infringement
In April 2020, in York University v The Canadian Copyright Licensing Agency (Access Copyright), 2020 FCA 77, the FCA held that although the actions of York University (York) were not fair dealing, the payment of tariffs to Access Copyright as set by Canada's Copyright Board (CCB) was not mandatory. In its decision, the FCA maintained the FC's holding that York's actions constituted infringement, however, it stated that "acts of infringement do not turn infringers into licensees so as to make them liable for payments of royalties", and the CCB's role is to approve, not implement tariffs. Given that York opted out of the CCB's tariff system in 2011, the university was not bound by the tariffs. Click here for our full report.
Statutory and Punitive Damages Awarded For Copyright Infringement
In July 2020, the FC, in Rallysport Direct LLC v 2424508 Ontario Ltd, 2020 FC 794, considered the damages to be awarded to Rallysport Direct LLC (RSD)  for copyright infringement. For statutory damages, the FC found that the defendants' actions justified a special case under section 38.1(3) of the Copyright Act. In assessing exemplary and punitive damages, the FC found that the defendants took "high-handed" efforts to transfer certain assets with the intent to judgment-proof their actions. Based on the court's findings, RSD was awarded $357,500 in statutory damages and $50,000 in exemplary and punitive damages. Our report on this decision can be found here.
North Carolina Is Immune to Copyright Infringement Claim
In late March 2020, in Allen et al. v Cooper, et al. 589 U.S. (2020), the United States Supreme Court (the Court) held that the state of North Carolina's display of copyrighted material depicting the salvage of English pirate Blackbeard's ship, the Queen Anne's Revenge, was immune to a copyright infringement action. Nautilus Productions (Nautilus) holds copyright in videos and images that capture the wreckage of Blackbeard's ship during its recovery off the coast of North Carolina.  In 2015, North Carolina passed "Blackbeard's Law", which made material documenting shipwrecks part of the public domain. Following this event, Nautilus sued the state for new acts of copyright infringement. However, the Court sided with North Carolina, ruling that the 11th Amendment to the U.S. Constitution provides sovereign immunity to copyright infringement actions against states. Our full report of this decision can be found here.
7.  Privacy
Data Breaches And Security Incidents Continue To Be Prevalent In 2020
Data breaches and security incidents continued to crop up throughout Canada in 2020. This year's stories not only involved new incidents, but also the fallout from previous breaches. Some of the major stories included:
Cadillac Fairview Collects Images and Biometric Information Without Shoppers' Knowledge Or Consent
In late October 2020, the OPC published a news release finding that commercial real estate company, Cadillac Fairview (Cadillac), contravened applicable privacy laws by using embedded cameras inside shopping mall digital information kiosks to collect images of customers and generate biometric information from the images without the customer's knowledge or consent. Since the investigation, Cadillac has removed the cameras from its kiosks, deleted all associated information that is not required for potential litigation purposes, and confirmed that it will not retain or use such data for any other purpose. Click here for our full report.
8.  IT/Telecommunications
Canada's Anti-Spam Legislation Upheld As Constitutional
In June 2020, in 3510395 Canada Inc v Canada (Attorney General), 2020 FCA 103, the FCA unanimously upheld the constitutionality of Canada's Anti-Spam Legislation (CASL) which regulates, among other things, the sending of commercial electronic messages (CEMs) to protect individuals and businesses against spam and other electronic threats. The FCA found that CASL's CEM scheme is valid pursuant to Parliament's power over general trade and commerce affecting Canada as a whole. Although the CEM scheme infringes on the freedom of expression guaranteed by section 2(b) of the Charter, such infringement is saved under section 1 since the beneficial effects of the law outweigh its detrimental effects on commercial expression. Our report on the decision can be found here.
Fair Pricing and Broader Access to High-Speed Internet in Canada
In September 2020, in Bell Canada v British Columbia Broadband Association, 2020 FCA 140, the FCA dismissed an appeal brought by large cable and telephone companies against the Canadian Radio-television and Telecommunications Commission's (CRTC)'s Telecom Order CRTC 2019-288 (TO 2019-288) in relation to the rates these companies charge smaller companies for use of their networks. The FCA noted that high-speed internet is a resource vital to modern communication in the digital economy, and that the CRTC "may adopt any method or technique that it considers appropriate to determine whether a rate is just and reasonable". Click here for the full report.
Legal Developments for Artificial Intelligence Around the World
The world's IT law landscape continues to evolve in response to innovative technologies. This year, several key jurisdictions addressed legal issues arising from artificial intelligence (AI). Some of the major stories included:  
Disclaimer: This Newsletter is intended to provide readers with general information on legal developments in the areas of e-commerce, information technology and intellectual property. It is not intended to be a complete statement of the law, nor is it intended to provide legal advice. No person should act or rely upon the information contained in this newsletter without seeking legal advice.
E-TIPS is a registered trade-mark of Deeth Williams Wall LLP.